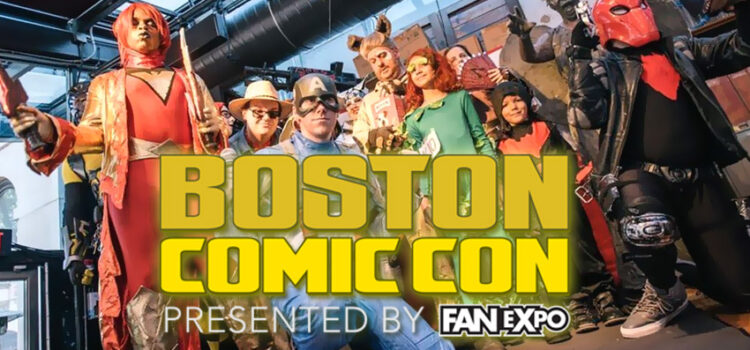 When a new Marvel film comes out, many people rush to their nearest comic book store in Boston. If you're living in Boston and are a comic book lover, you'll certainly consider yourself fortunate. This city located in the American state of Massachusetts has dozens of comic book stores. On certain days, you can even grab a comic book for free.
One of the largest distributors of comics in the English language has some statistics that provides some interesting insights. According to the statistics, Boston is one of the leading places in America with the most comic book shops.
In recent times, the superheroes are growing in popularity owing to the recent Marvel releases. As a result, there has been an increase in the sales of comic books across the United States. This has brought in some good fortunes to the local book stores selling comic books. Such shops can now be seen in many places across the country.
A more lively comic book scene
Boston has an active comic book scene and many of the local book stores agree on this fact. Some of them have been in business since many decades. It's certainly amazing that the comic book stores in this part of the country continue to thrive. With the exception of Brooklyn, there's hardly any other place in the country where you'll see such a scene.
The high demand for quality comic books is partly to the city's large population of college students. These books are also in great demand among the tech-savvy young professionals. Younger fans like them have also fueled the growth of geek media in Boston. This city along with New England has produced many talented comic book artists.
This has contributed to the immense popularity of comic books in the region. Boston and New England have a large concentration of colleges with students who appreciate literature and art. These areas are also home to several creative individuals such as Peter Laird and Kevin Eastman. They were the ones who came up with Teenage Mutant Ninja Turtles.
The change in demographics
You'll know how far the comic book culture has come in the city from the annual Boston Comic Con. It was once a one-day show held in the Back Bay Events Center's basement. Today, Boston Comic Con is a convention that has grown exponentially. In the recent years, this convention has drawn thousands of attendees. This is the kind of culture that comic book fans love to see.
Earlier, comic books were purely a superhero genre owing to the censorship that existed in the 1950s. During those days, they were considered as something meant only for children. Today, comics are an art form that the young and old appreciate. There's also a wider acceptance of comic books as a form of literature.
There was a time when the comic books were used by young boys as a fodder for their fantasies. Over the years, the popularity of comic book culture resulted in a shift in demographics. Now, more comics that are about female characters release frequently for female audiences. They are written by women authors. You'll also see more diversity in content that the authors come up with in recent times.
A Glimpse of the Comic Book Scene in Boston